|
Running time : 23:49 min
Actors : Kandi Milan, David Stone
Description
David Stone was feeling under the weather the other day, so we thought it would be a nice 'get well soon' gesture to send over the beautiful and sexy Kandi Milan to liven him up.

What happens next is extreme hot and naughty. After thrusting her hand under the covers to take his pulse, but grabbing his cock, the two get at it. She sucks him and he fucks her. After blowing a massive load onto his chest, he's ready for anything and feels so much better!

Enjoy!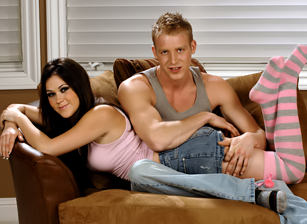 Recommended Movies
No records were found that match the search criteria.