|
Running time : 23:12 min
Actors : Darcy Tyler, Mason Star
Description
Darcy Tyler is one hot massage therapist in high demand. If you are lucky enough to get a booking with her, you damn well better be on time. Mason Star is Darcy's 1 o'clock appointment, and if he can get there on time, all of her many talents will be at his disposal.

We're talking shoulder rubs, ass rubbing, oral... the whole nine. Watch this epic tale heat up as one man races against time to get a massage. If you see one sex film this Spring, make a date to see... The Appointment.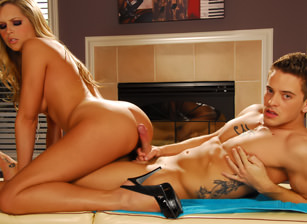 Recommended Movies
No records were found that match the search criteria.