Manny Vegas & Christy Bender
|
Running time : 23:50 min
Actors : Christy Bender, Manny Vegas
Description
Might Manny Vegas is cooling off in a nice shower after hitting the gym pretty damn hard. He knows Christy Bender waiting for him on the bed. She can hear the shower running and imagines Manny's large muscles dripping with water and aching from the workout.

She can't help but grab him and wrap her lips around his thick cock right away. Manny loves the feeling and his Latin sexiness is awakened, unleashing a powerful bull who fucks with power, yet tenderness too. Watch his ass muscles pound away while this stud shows off raw strength. Toro!

Enjoy!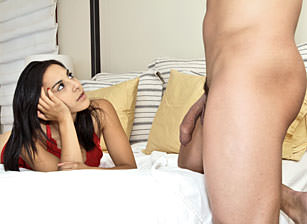 Recommended Movies
No records were found that match the search criteria.