|
Running time : 06:17 min
Description
Leyla, a 20 year old college student just loves to masturbate. Who doesn't? She spends most of her free time going out and being with her friends, but when the night time hits she becomes a total nymph and prowls the party and club scenes looking for studly college guys to bring home and give her a thorough fucking.

Tonight she gets lucky and we just happened to be in the area to catch all the naked goodness as it unfolds. Kirk loves to give girls a show and teases them before he gets down to the real business.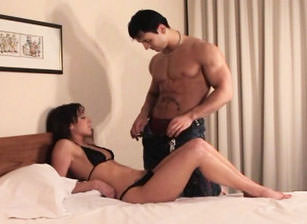 Recommended Movies
No records were found that match the search criteria.