|
Running time : 14:51 min
Actors : N/A
Description
Freshly showered and still wearing only towels, Tasia and her new best girl-friend Leyla, find Leyla's boyfriend, Jayme, has snuck in with the camera crew to try and get some shower action on tape.

To make things more interesting, the witty girls have a little surprise of their own. Jayme is in for more action than he bargained for. The two girls demand that he give them some attention in the bed room, on camera. He does what any horny college guy would do.. .brings them into the room and arms Tasia with a 2 1/2 foot ribbed dildo. Yeah, all 3 of them go at it.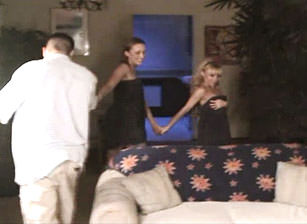 Recommended Movies
No records were found that match the search criteria.