|
Running time : 21:19 min
Actors : Crissy Moon, Samuel O'Toole
Description
Samuel O'Toole has done his rounds on our other sites, but as a straight guy, he's constantly begging us to be able to fuck a chic on camera for NextDoorHookups.

Since we really enjoy Samuel, we figured he's been through the paces and his time has come to get off over here on Hookups.

While pumping some iron this last weekend, Samuel gets a visit from the tall, thin & beautiful Crissy Moon. Obviously Crissy didn't just show up to spot him with the bench press.

After plenty of cock sucking and hard fucking, Samuel shoots his well deserved cum gush onto the thin girls back. He'll be back for seconds, don't worry!

Enjoy!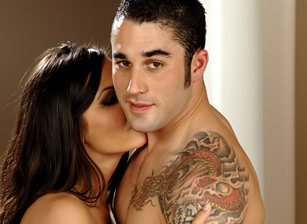 Recommended Movies
No records were found that match the search criteria.