Cole Parker & Kelly Summers
|
Running time : 18:23 min
Actors : Kelly Summers , Cole Parker
Description
Cole Parker has done his rounds on our other sites, so we thought it'd be only fair to let him get some 1 on 1 female attention. That's where Kelly Summers comes into play.

Cole found the busty blonde soaking in the tub as he strolled into the bathroom. Not wanting to disturb her, Cole kicks back and begins teasing himself, hoping she doesn't notice.To his surprise, Kelly found his peeping quite the turn on, and invited him to play with her. One thing leads to another, and the next thing you know, the two are sucking and fucking.

Enjoy!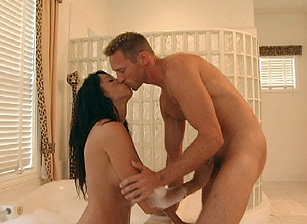 Recommended Movies
No records were found that match the search criteria.