|
Running time : 18:35 min
Actors : Madison Mason, Anthony
Description
The tattooed hunk and the lovely Madison Mason are going to be late for a night out on the town if she doesn't get ready fast enough. Luckily for Anthony, his girl gets ready rather quickly. Unfortunately for their plans, she was looking a bit TOO good, turning him on so much that he was forced to undress the petite princess and give her a good fucking.

After they get their pre-party fuck on, Madison is covered from ass to head in Anthony's thick milky spunk. Luckily for her, she likes the taste of it.

Enjoy!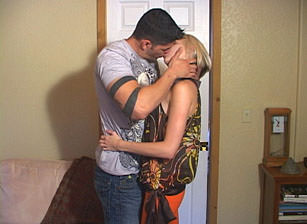 Recommended Movies
No records were found that match the search criteria.