|
Running time : 23:43 min
Actors : Brittany Amber, Kevin Crows
Description
They call him Kevin Crows and he sure is a stud. Other from his rippling muscles, his charming smile & awesome cock, he also has a pair of crows tattoed on his back that look pretty cool.

It was Kevin & Brittany's anniversary night, so we knew there was going to be some good action that we needed to capture for you. After toasting to their love, it's time to get naked!

Kevin lovingly gives his girlfriend a thorough pounding before drenching her in his love juice.

Enjoy!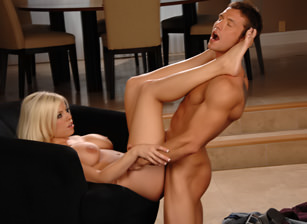 Recommended Movies
No records were found that match the search criteria.