|
Running time : 14:43 min
Description
The last time Adam did work for us was with TommyD a couple of weeks ago. We made a deal with him that if he did some gay work for us; we would hook him up with a cute girl. Reena Sky would be that chic.

This scene starts with Adam kicking back on his bed when Reena walks into the room and immediately jumps on his cock. She sucks it then fucks it. Adam loves every minute of the action and he really gives it to her good and hard. When he's done, Reena's covered in his man milk and they're both ready for a nap.

Enjoy!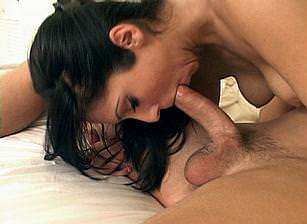 Recommended Movies
No records were found that match the search criteria.